Full day permits
Workers are entitled to a number of days off a year, on which they should not work, for example on vacation days or days of their own affairs, i.e. they can apply for full-day leave.
Apply for a full-day permit
The worker can apply for a full-day permit from the "My Time Control / Full Day Permits" option.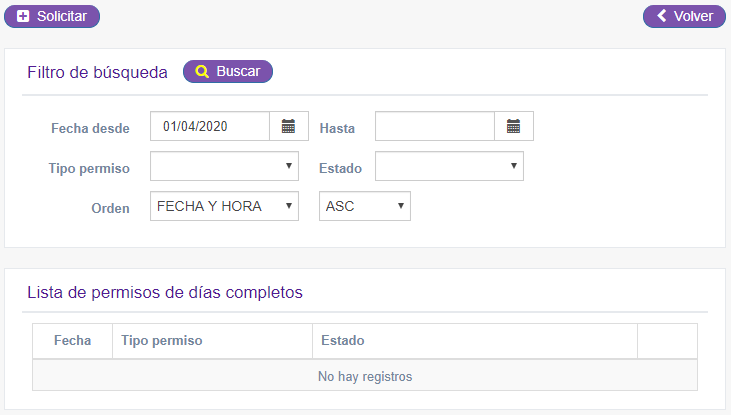 You must press the "Request" button in the "Permission Type" field to indicate the type of day you are requesting, and indicate the date range on which you want to apply for permission. The options available in the "Permission Type" field are those listed in the "Administration / Markup Types" option that have the value "24:00" set in the "Time Covered" field.

Permission for those requested days will be pending review.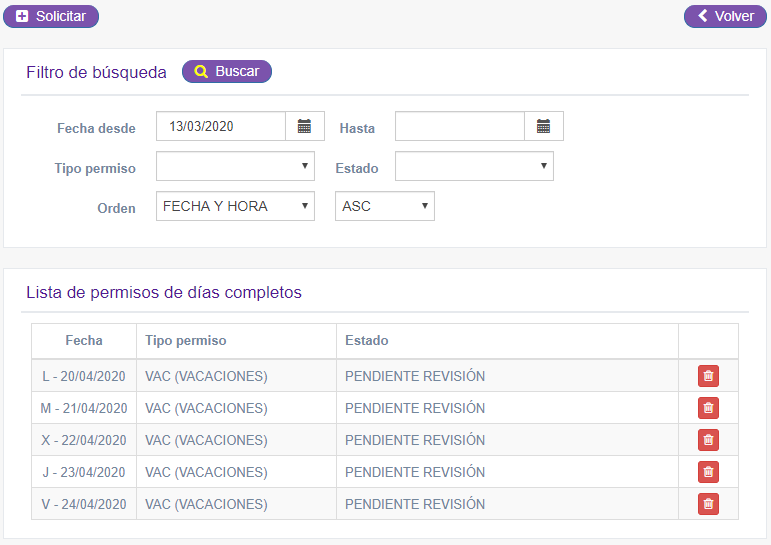 A user with permissions to review users' permissions must review the request, to authorize or reject the request, from the "Management Clock ins / Full Days Permissions" module. When there is a full-day permission pending review, an icon with a yellow star will be displayed, to highlight it.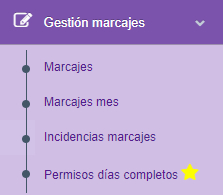 Pending requests will initially be displayed.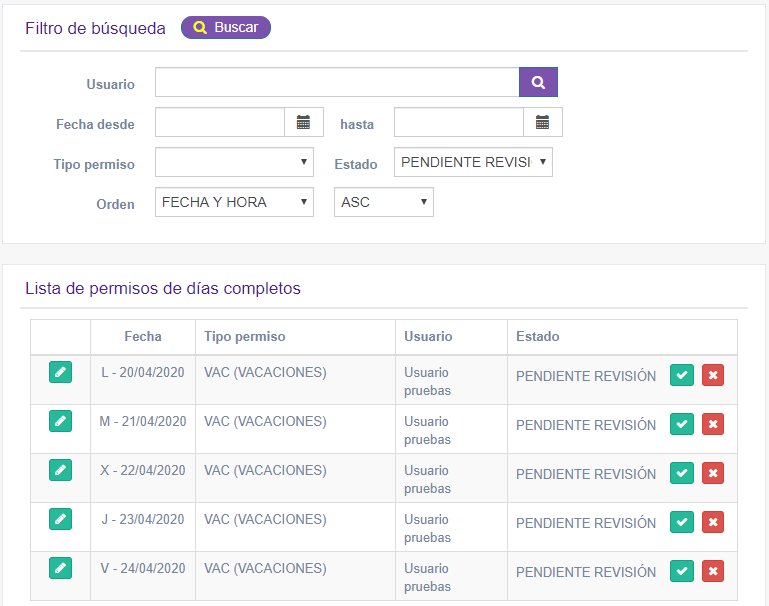 From this screen you can perform the following actions:
With the accept button: accept the application.
With the delete button: reject the application.
From mobile you can also check the full day permissions and their status. The request can only be made at the moment from the GesFicher website.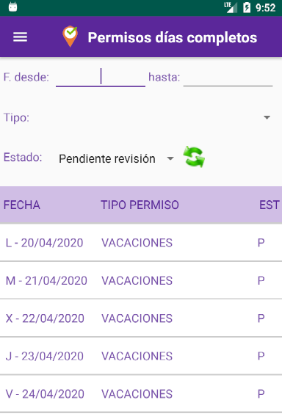 Planning workers' permits
Through the option "Clock in Management / Day Permissions (planning)" you can have a complete visualization of the holiday planning of all the workers.